Launching Monday September 4th @ 10:00am On

| 50% Commissions
JV Page
5K Profit Formula
Launch Date / Time
September
th
4
Mon @ 10:00am EST
September
th
4
Mon @ 10:00am EST
START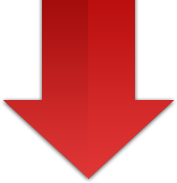 December
st
31
Wed @ 7:00pm EST
END
About The Product
We are experienced product launchers and know how to convert in addition to putting
together fantastic products and softwares for our customers.
With over FIFTY #1 Best Sellers & OVER $15,000,000 In Sales Revenue on WarriorPlus, ClickBank and JVZoo...
Your traffic is in safe hands!
Launching on 19th SEPTEMBER @ 10am EST
Earn OVER $500 Per Sale You Bring To The Funnel!
Over $2,500+ In Affiliate Cash Prizes To Be Won
HIGH Converting Sales Copy & VSL Constructed By Industry Experts!
High Converting Sales Funnel Guaranteed To Make You Money!
Ethical Software & Training You Can Be Proud To Promote
REGULAR Affiliate Updates & Fantastic Customer Support
Perfect For All Types of Email Lists & Traffic - Send a Quick Blast And See For Yourself!
Get Your Affiliate Link Here
$1,025 In JV Prizes!
Additional cash prize contests will be announced throughout the launch!
All contests are based on TOTAL UNITS SOLD.
Email Swipe - Just Copy & Paste
A lot of info about how to make money online is way out of date.
Sure, maybe 5 years ago you absolutely HAD to create boatloads
of your own content.
And just a few years ago, the only way to make decent profits was
in the 'make money online' niche … forget what interested YOU.
Even today, the gurus say that you've GOT to use video …
Okay, that part is still true …
But NOW you'll never have to make a video again …
Because you can easily use other people's videos and they'll
thank you for doing it!
Think about it.
Every minute, 500 HOURS worth of video is uploaded to YouTube.
In every niche you can imagine.
A lot of these videos are studio quality, made by experts.
Now, picture LEGALLY using this premium video content yourself …
On a done-for-you website that automatically attracts free traffic …
And is monetized with four different income streams.
Sound complicated?
If you wanted to set it up yourself, it sure would be.
But I know a guy.
He's developed a software that builds you multiple sites,
fills them with OTHER people's videos on topics YOU pick,
then monetizes the whole thing …
AND gets you targeted traffic as part of the package.
No content creation.
Have FUN making money in niches that interest YOU.
20 minute setup, fully-automated after that.
This is what earning online is SUPPOSED to be like.
I'll send you an email when this game changer goes live so
you can grab it at an early bird discount.
You'll love it.
Sign Off
When I first heard about this, I didn't even think it was possible.
Then I saw it for myself.
Completely passive profits.
From legally using other people's content.
On DFY websites that are built and monetized FOR you.
>> Check out 5K Profit Formula now it's awesome!
This software system has you covered from A-Z.
It creates DFY video-based websites on topics you get to choose.
Then it posts related YouTube videos to your site – completely legally.
Your sites are passively monetized in 4 different ways …
So you cash in without doing any hard selling at all.
You get DFY squeeze pages that build your email list just by
giving people free access to your amazing video sites …
AND free traffic is included in the training!
Your access includes hosting of all your sites and lead pages …
And after about a 20 minute setup, your sites run on autopilot.
Meaning zero monthly costs OR maintenance to generate daily
passive profits.
>> Hurry to grab this at a massive launch discount now!
This is the coolest method for generating hands-free income
you've ever seen.
Sign Off
There are a lot of 'methods' out there promising passive income.
But when you take a closer look, they almost always require you
to create TONS of content …
Newsflash: content creation is NOT passive, it's WORK.
The good news is 5K Profit Formula has just been released …
>> And it's a 100% REAL passive income solution
No content creation.
DFY monetized websites.
One time setup then fully-automated, no maintenance required.
AND premium hosting included with your access.
It's so easy to use, and so brilliantly put together …
Multiple passive income streams in ANY niche you want, using
OTHER people's video content.
>> Hurry & get this while the early bird discount is still on!
Sign Off
P.S. For an extremely limited time they're INCLUDING commercial
rights, which opens up even more income streams for you.
Act fast to lock in your access now!
No matter what anyone else says, it takes a FEW things in place to
make money online:
=> Content, preferably VIDEO
=> A website
=> Offers on your website, so you can make money
That's what you need.
But no one said you have to CREATE any of it yourself!
>> Check out this 100% DFY money-maker immediately!
5K Profit Formula is a complete A-Z income system that takes you from
scratch to 3 figures per day.
It builds you gorgeous video-style websites in any niche you want.
Fills them with related YouTube videos made by OTHER people …
AND monetizes them with offers that make you PASSIVE profits.
Complete beginners are already getting amazing results with this …
>> See their results and more details here!
5K Profit Formula uses custom technology to make this a fully-automated
income solution.
There's nothing else like it anywhere.
If you've got 20 minutes and can follow simple instructions, you've got
all it takes to make this work for you.
Sign Off
You hear every day how 'essential' video is if you want to make
money online. And sure, it's true.
But because everyone & their brother is making video these days …
You can use OTHER people's videos for personal profit.
>> IF you know exactly how to do it!
When most people upload video to YouTube, they WANT exposure.
That's why over 90% of these videos include embed codes … the
creator is literally saying "go ahead, PUT this on your website"
The only thing you can't do is SELL these shareable videos …
But that doesn't mean they can't be used to make you money!
5K Profit Formula leverages all this amazing video content for you.
By creating gorgeous, DFY video sites on any topic you want.
Visitors come for the video content …
But your sites are passively monetized with related offers.
So when people check them out – YOU get paid …
And you haven't done any work at all.
FINALLY you can make bank from OTHER people's content …
Legally, ethically and without cracking a sweat.
>> Watch the demo to see how easy this really is
Then grab your copy before the launch discount expires.
Sign Off
The 5K Profit Formula launch is coming to a close.
>> Grab it before the price goes WAY up!
Just in case you need reminding what it's all about …
Here it is in a nutshell:
Multiple passive income streams from DFY websites …
Using OTHER people's content and 100% free traffic …
With list building built in AND hosting included.
Beginner friendly, no tech skills.
One-time site setup then it's maintenance-free.
Proof of results all over the page.
5K Profit Formula is the most complete, set & forget system ever.
>> Why pay more later when you can get it for less NOW?!
Sign Off
Just a courtesy reminder that the 5K Profit Formula launch is wrapping up.
Which means the price is about to go way up.
Honestly, it's worth WAY more than what they're asking …
Because it's a COMPLETE income package that's set & forget easy to
have up and running in MINUTES:
=> DFY monetized websites
=> DFY video content
=> Built-in list building
=> Free traffic
And don't forget … they're even including hosting AND commercial rights
as part of the launch special
>> But to get it all you've got to act NOW!
Sign Off
P.S. don't let the simplicity fool you - the software behind this system is cutting
edge and the results it gets are amazing

5K Profit Formula is a new software & system that's getting a lot of attention.
Does it live up to the hype, or is it too good to be true? Find out here!
How does 5K Profit Formula work?
The cloud-based software & system build you video-based websites on
any topic you choose.
It legally adds related YouTube videos, made by other people, for you.
Your sites have built-in monetization … including banner ads, affiliate
offers, even eCommerce products.
In addition, the software creates list building pages for you. These get
people to subscribe to your list for getting access to your video sites.
Included training covers how to get free traffic to kickstart the system.
From there, automation takes over and both your list and daily passive
income grow on autopilot.
What makes it different from other 'all-inclusive' methods?
5K Profit Formula works in ANY niche, which is huge. You're not stuck with
the 'make money online' category - instead you can have sites on topics
that interest you.
The system includes hosting for all your sites & landing pages … saving
you $100s to $1000s each year.
The software uses cutting edge technology to make you stunning video
sites that people love visiting … and the more time they spend on site,
the more potential income you make.
Finally, the included training is top notch. Glynn and his team make sure
you have everything you need & more to get great results.
Do I need a list?
Not at all … in fact 5K Profit Formula has list building built-in to the system.
If you have a list already, great … you can expect results even faster.
How much time does it take?
Setting up your 1st site takes no more than 20 to 30 minutes.
The included traffic methods take around 24 hours to kick in …
After that it's 100% autopilot with zero daily maintenance required.
What else should I know?
During this exclusive launch, commercial rights are included.
Meaning you can SELL these websites to customers for 100% profit.
That's insane value at no extra charge, but commercial rights are only
available for a limited time.
Where can I get more information?
>> Full details, demo and proof of results are on this page
5K Profit Formula really lives up to all the hype. I haven't seen a more complete
or effective done-for-you system before.
Hope this helps with your decision,
Sign Off
Track Record...
---
Affiliate Terms & Conditions
Please carefully read the rules before joining this program. You agree that you are NOT allowed to use the following promotional methods if approved for this affiliate program. Doing so may result in you being terminated from the affiliate program and forfeiting any outstanding commissions.
1. Don't send Spam or using safe lists of any kind
2. When promoting, you are NOT ALLOWED to use the product name as a "name" in your emails.
3. Cash rebates, cash backs, gift cards or physical product incentives etc to people who buy through your affiliate link are not permitted.
4. Using negative words such as 'scam' in any promotional campaign is NOT allowed.
5. Don't misrepresent our product/offer
6. Affiliates cannot create social media pages with product name or brand name. Anyone found using "brand name", "website name" or "product images" on their Facebook Fan-page or other social platforms to promote the product without permission will be banned immediately.
7. You cannot earn commissions on your own purchase.
8. Vendor reserves the right to terminate any affiliate if found to be breaking any rules and using black-hat marketing practices to drive sales or for any other reason.
Always adhere to these FTC guidelines when promoting our products and services. https://www.ftc.gov/tips-advice/business-center/advertising-and-marketing