Launching Saturday February 18th @ 11:00am On

| 100% Commissions
JV Page
AI & ChatGPT Whisperer
Make $225 Per Sale - Plus...
Launch Date / Time
February
th
18
Sat @ 11:00am EST
February
th
18
Sat @ 11:00am EST
START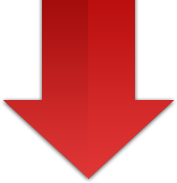 December
st
31
Wed @ 7:00pm EST
END
Get Your Affiliate Link Here
Email Swipe - Just Copy & Paste
NAME, $430/Day… with 1 Click AI?
NAME, A.I + ANY Affiliate Link = $430?
NAME, Plug ANY Affiliate Link.. Into Chat-GPT
NAME,
Do you want to make $430/day…
Plugging ANY affiliate link into Chat-GPT?
Then you need this NEW A.I Software…
It works with ClickBank, Warrior, UpWork & 17x more.
And now, it's your turn to profit with this NEW app.
⇒
Have you heard the buzz about Chat-GPT?
Well, it's great but how much have YOU made with it?
See…
Everyone's using GPT..
But NO-ONE's profiting with it!
Well, it's true, but NOT when it comes to email…
Luckily, there's this affiliate "techie-nerd" Chris…
And he's CRACKED the code to Chat-GPT.
He actually built his own software that sits on top of it!
Then how he made over $400/day with it…
And now he's showing you how to do it too!
Would you like to plug ANY affiliate link into the AI?
In just 1 CLICK!
Then go here:
= = >
It's true…
Over 100 million people have Chat-GPT now.
What was once an advantage is now just another tool.
Truth is, if you're making $400/day with GPT, you can discard this email.
If you're running "chain-prompts" that make $200 in minutes… delete.
If you've worked out how to make $4 per CLICK with AI… skip it.
BUT.. if you haven't then keep reading.
Because, for the first time ever, you can use the SAME "AI Addon" tech as the world's FIRST affiliate who mastered the art of "whispering" to AI.
In fact, it's the same method GPT recommend themselves.
But NO-ONE knows how to do it!
These EXACT templates make 10,000% more money with AI..
They make Chat-GPT work 1,000% to 5,000% faster…
And they turn it into an AI ATM!
Now you can use these same "AI commands" to make $430/day in affiliate commissions…
Best of all, you don't need to write a thing…
You just copy the templates and paste them into the software!
And no… you don't even need a website!
This guy Chris is giving you EVERYTHING in his new DFY, all-in-one AI app:
= = >
But be sure to hit that link now…
This page is closing down soon - FOREVER.
So Chris is only opening this up for a few days.
I will let Chris explain how it works now…
= = >
P.S. In fact, this page explains EVERYTHING!
So, if you want to get an EDGE in the AI wars of 2023…
You want to make money with any affiliate link or website…
Or, you just want to make COMMISSIONS, then check this new technology out now:
= = >
P.P.S. Like I say, Chris is giving away FAR TOO MUCH value here.
This should be a $997 tool
Actually Chris shouldn't be selling it all! See why here
==>
OK, I've said enough. Now hit this link to see how this weird NEW "AI whispering" tech works…
And how it changes everything for average people who just want money with AI… but don't have the skill to nerd out learning all the techie prompts:
= = >
NAME, This NEW AI App Is 10x Better Than Chat-GPT!
NAME – Make Your First $1k With AI (NOT Chat-GPT)
NAME, 10x Your Chat-GPT Profits… With NEW A.I Software App
NAME, $1k/Day AI Commissions (Weird NEW "GPT Boosting" Software)
NAME,
Do you want to get commissions…
And do it with a NEW AI technology?
Something 10x more powerful than Chat-GPT
Something that has already made $100 to $430 per day…
With ClickBank, UpWork & WarriorPlus?
Then check this out NOW…
==>
See, this guy Chris has been making $100-400 as an affiliate.
He profits with the usual sites – ClickBank, Warrior, Upwork etc.
But what's WEIRD is how he does it…
He's taken the Chat-GPT AI…
And built his own software ADDON…
That no-one else knows about.
This new "AI multiplier technology" lets him…
* Make $100 to $400 per day with Upwork, Warrior & ClickBank
* Generate as much as $3,000 per month with weird 1-click "AI-Chains"
* Use AI to drive ultra-targeted buyer traffic (worth $5-10+ per click)
* Make $200 with Upwork when he feels like a "lazy AI topup"
And today, for the first time EVER, he's letting you join him…
So you can start building your own AI-ran TODAY
So be sure to check it out…
But do it NOW before the price increases in the next hour:
==>
P.S. This weird new AI technology drives 10x more profits than your garden-variety that Chat-GPT offers, and is 10x faster to use!
Instead of writing clueless prompts into GPT AI, you just copy and paste a few of Chris's templates into the software and hit "send AI".
Go here to see exactly how this works…
==>
P.P.S. ACT NOW… the price increases on this today… and then this closes down PERMANENTLY on Tuesday:
==>
NAME, Chat-GPT Is HARD? You Need THIS
NAME, Do You A.I? You Need THIS Chat-GPT "AddOn"
$1K/Day Chat-GPT ADDON "Skin" For NAME (Open NOW)
NAME, This Is 1,000% More Profitable Than "Chat-GPT"
NAME, Not PROFITED with Chat-GPT? OPEN NOW
NAME,
Do you want to profit with AI?
But if you've tried using Chat-GPT…
Maybe you've felt like there's SOMETHING missing?
If so, you NEED this weird new "Chat-GPT" addon…
It SLOTS on top of your GPT AI…
It PROFITS with ClickBank + 17 more…
It's making $400/day and it's NOT normal!
This is BRAND NEW!
==>
Don't get me wrong, I LOVE Chat-GPT.
I use it to write all sorts of fun things…
But what about PROFITING with Chat-GPT?
We hear every day about how "cool" AI is…
How it's an exciting "breakthrough" etc etc.
But… what if you just want to PROFIT with AI?
No wonder 100 million people are using Chat GPT…
But you never hear about anyone MAKING MONEY with it!
So what's the solution?
A brand new "GPT Addon".
An "AI SKIN" that I just discovered – simply called "WHISPERER"…
It's just like a phone cover.
You slot it on top of Chat-GPT.. It fits like a glove…

BUT this "AI SKIN" turbo-boosts GPT AI… making it 1,000% FASTER…
And 1,000x MORE PROFITABLE!
How? It's preloaded with AI COMMANDS…
Specific commands – which practically FORCE the AI to make us money.
Like $100.. $300.. Even $400 a day.
And with which sites?
ClickBank, Upwork, WarriorPlus & more than a dozen more.
Why so specific?
Because this Chris guy is using it already!
See what he's up to here:
==> XXX
P.S. AI SKINS are a game changer, but a few people even know they exiss.
You can start profiting with this RIGHT NOW…
ANYONE with access to Chat-GPT can do this.
But you'll need to be FAST as the price is about to increase in the next hour…
==>
P.P.S. This PERMANENTLY closes down on Tuesday:
==>
NAME, AI Profits… With ClickBank, Warrior + UpWork
NAME, Profit With ClickBank (Using ChatGPT!)
NAME, $200/Hour With UpWork – NEW ChatGPT Bot!
NAME, Build A "GPT Bot" – That Works For You 24/7
NAME,
Would you like to make $200/hour with Upwork…
Launch $200/day ClickBank campaigns…
Build $400/day affiliate promos…
And do it by simply copy-pasting a few commands into an AI?
Then you need this "Chat-GPT Bot" addon
==>
It lets you profit by "COPY-PASTING" 50x specific COMMANDS into Chat-GPT.
It's the SAME technology that this guy Chris made $10,000 with…
But for the first time ever, he's letting you plug the addon into YOUR account.
So YOU can start using an UPGRADES AI that's 10x more powerful than Chat-GPT!
More importantly, instead of just "teaching" you how it works…
He's GIVING you the commands that actually made him money.
See how it works here…
==>
Now you might've seen the hype about Chat-GPT
You know, that new "AI chat-bot" with over 100 million users?
But did you know…
You can also send use Chat-GPT to make money.
In fact thousands of savvy marketers are already doing it.
But you need to BOOST GPT to make it possible.
Think of it as a "cheat-code" that unlocks the "AI ATM".
Check out the proof here…
==>
And best of all, it's so easy to do.
You simply connect your Chat-GPT account to the "booster"…
Copy-paste 50x specific commands…
And then run the UPGRADED AI in one click!
And from then on, you can make UNLIMITED calls to the AI, right from your browser instantly!
You can use this to profit as an affiliate product owner..
To get traffic.. To sell services…
It's how this guy Chris is making $400/day right now…
So are you ready to take your AI game to the next level?
Click here to get started.
==>
P.S. Do you want to start making REAL AI profits, using this new technology?
Then click here now
==>
But do it right away – the price is about to increase…
And the offer closes PERMANENTLY on Tuesdaynight!
OK, last chance to profit with UPGRADED Chat-GPT
==>
Affiliate Terms & Conditions
Please carefully read the rules before joining this program. You agree that you are NOT allowed to use the following promotional methods if approved for this affiliate program. Doing so may result in you being terminated from the affiliate program and forfeiting any outstanding commissions.
1. Don't send Spam or using safe lists of any kind
2. When promoting, you are NOT ALLOWED to use the product name as a "name" in your emails.
3. Cash rebates, cash backs, gift cards or physical product incentives etc to people who buy through your affiliate link are not permitted.
4. Using negative words such as 'scam' in any promotional campaign is NOT allowed.
5. Don't misrepresent our product/offer
6. Affiliates cannot create social media pages with product name or brand name. Anyone found using "brand name", "website name" or "product images" on their Facebook Fan-page or other social platforms to promote the product without permission will be banned immediately.
7. You cannot earn commissions on your own purchase.
8. Vendor reserves the right to terminate any affiliate if found to be breaking any rules and using black-hat marketing practices to drive sales or for any other reason.
Always adhere to these FTC guidelines when promoting our products and services. https://www.ftc.gov/tips-advice/business-center/advertising-and-marketing