Launching Tuesday June 27th @ 11:00am On

| 60% Commissions
JV Page
Blog Link Magic
Blog Link Magic v2 – Monetize ANY Blog Content In Moments…
Launch: 11am Tuesday 27th June 2023
Affiliate Network: WarriorPlus + 60% Commissions
JV Page with Demo Video:
http://bloglinkmagic.com/jv/
Best Selling WordPress Blog Monetization & Link Cloaking Plugin for Automating Your Commissions – Now Available on JVZoo!
The super simple Blog Link Magic WP Plugin let's you monetize ALL your existing content in moments…
Link any keyword to any offer (affiliate or your own) on any content
Import & Export your keyword link lists to replicate on any blog
Includes DFY links to be up and running immediately!
+ DFY Links File
+ Change/Update old/broken links across your whole site
+ Create your own list of links to import/export to other sites
+ Works with any links, clickbank, WPlus, JVZoo, CJ, ShareASale etc.
+ Bonus Videos on finding high value niche offers
Frontend: Blog Link Magic + Done For You Link Library: $17 Dimesale @ 60%
Upsell #1: WPToolkit Ultimate Ads Plugin: $47 @ 50%
Upsell #2: WP Toolkit GPL: $77 @ 50%
Launch Date / Time
June
th
27
Tue @ 11:00am EST
June
th
27
Tue @ 11:00am EST
START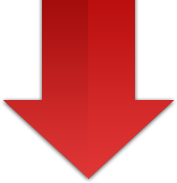 December
st
31
Wed @ 7:00pm EST
END
About The Product
Our approved partners get a standard 50% commission for sucessfully promoting one of our WordPress Themes, WordPress Plugins or software products.
During new product launches, Versions Update releases and perdiodic special offers we sometimes also offer performance based, goal orientated bonus opportunities.
To qualify for these and get more details you need to be subscribed to our partners newsletter, the optin is below.
We also run retargetting campaigns on Google ads during our launch offers, new releases and special offers to ensure all visitors are drawn back to the offer multiple times.
Get Your Affiliate Link Here
$800 In JV Prizes!
*NOTE: we do set a min for the JV Cash prizes, if you don't hit this you still get a pro rata % of the prize based on the number of sales you do make, so no one walks away empty handed!!!
Minimum Front End Sales to Qualify: 200 for 1st, 125 for 2nd, 75 for 3rd, 30 for 4th, 20 for 5th.
T.O.S. – affiliates must not use the following promotional methods under any circumstances: –
1. Sending Spam.
2. Using cash rebates.
3. Using negative words such as 'scam' in any PPC or promotional campaign.
4. Please do not misrepresent our product/offer and follow any endorsement rules and regulations that are applicable both in the country where you are based and in the countries from which you are sending website traffic or advertising in.
5. Please do not use cookie stuffing.
6. Do not buy through your own affiliate link, if you want a review copy please get in touch.
The new FTC Guidelines for affiliate marketing came into effect on December 1st 2009. As an affiliate or JV partner you've read and fully agree to the terms listed on the official FTC Website – http://www.ftc.gov/bcp/guides/guides.shtm to ensure that you're promotions are compliant with the new guidelines.
Note For EU Sellers: unfortunately due to the recent 'Brexit' changes we don't currently offer BlogLinkMagic for sale within the EU. Your affiliate link will work for anyone outside the EU. We are also working on getting all our offers setup on Clickbank so that we can offer them to EU residents.
Email Swipe - Just Copy & Paste
Hi,
I've never seen a quicker way to monetize all the content on a blog...
you simply import your list of keywords and links and this plugin does the rest, all with cloaked links to protect your commissions...
and better yet, they're including a Done For You import file of top performing offers and links for you to use immediately!
It doesn't matter how big your site is, or how old the content is, this plugin will go through and create linked keywords to high paying affiliate offers to the lot!
Or you can pop in your own offers and links instead, you have total control.
Hi,
So you've got a blog…
and you've got some posts and content on there…
but you're not making any commissions, profit or income yet!
You Know that you need to add some sort of monetization…
something that actually works…
and using high commission affiliate programs is the way to go
but now you're faced with a massive task:
You need to research a relevant offer for each page and post of content have
then you need to grab the affiliate link, find the post or page for it, and open it up to edit it
then you're going to have to go through all that content to add the affiliate links to the relevant keywords, finding them in the text, editing them and adding the new link…
and you need to do this several times for each post you have!
Let's say it takes just 5 minutes per post…
if you've got just a dozen posts on your blog that's an hours work!
If you've got hundreds then it's going to take so much time you've got to ask whether it's worth the effort, right..?
oh, and what happens when one of the offers you're promoting changes…
you've got to go back and find EVERY post & page you used that offer on and edit ALL those links! :-O
or…
just you can just let this amazingly simple WP Plugin do all the heavy lifting for you!
Hi,
It doesn't matter how old your blog is, or how much content you have sitting around, this super simple & incredibly powerful WP plugin can start pulling in commissions for you today…
The next part is the guys behind this plugin have included a "Done For You" Links Library to get you up and running!
It's 3 Simple Steps To Commissions:
1. install the plugin
2. Import the Link Library
3. Let the plugin dynamically create your monetized keyword links in ALL your existing content…
I guess that's actually 2 steps to get it running… 😀
There's a lot more this plugin does, but it's the sheer speed of getting those monetized links across your whole blog that's simply stunning!
Track Record...
---
---
Get In Touch
Affiliate Terms & Conditions
Please carefully read the rules before joining this program. You agree that you are NOT allowed to use the following promotional methods if approved for this affiliate program. Doing so may result in you being terminated from the affiliate program and forfeiting any outstanding commissions.
1. Don't send Spam or using safe lists of any kind
2. When promoting, you are NOT ALLOWED to use the product name as a "name" in your emails.
3. Cash rebates, cash backs, gift cards or physical product incentives etc to people who buy through your affiliate link are not permitted.
4. Using negative words such as 'scam' in any promotional campaign is NOT allowed.
5. Don't misrepresent our product/offer
6. Affiliates cannot create social media pages with product name or brand name. Anyone found using "brand name", "website name" or "product images" on their Facebook Fan-page or other social platforms to promote the product without permission will be banned immediately.
7. You cannot earn commissions on your own purchase.
8. Vendor reserves the right to terminate any affiliate if found to be breaking any rules and using black-hat marketing practices to drive sales or for any other reason.
Always adhere to these FTC guidelines when promoting our products and services. https://www.ftc.gov/tips-advice/business-center/advertising-and-marketing