Launching Sunday February 19th @ 9:00am On

| 50% Commissions
JV Page
Expert Marketer PLR Bundle
Launch Date / Time
February
th
19
Sun @ 9:00am EST
February
th
19
Sun @ 9:00am EST
START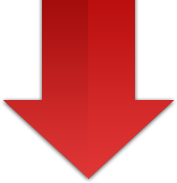 December
st
31
Wed @ 7:00pm EST
END
About The Product
Exceptional quality content created by someone who has real-world experience working with clients from different walks of life and diverse backgrounds, in the health and fitness industry.
Premium quality "Done For You" product with a full-blown professionally built sales funnel that customers can literally setup in minutes and start seeing results in just days.
Content is done by a world-class health and fitness expert. Persuasive sales copy crafted by professional copywriters. Eye-catching sales funnel designed by accomplished designers.
A unique PLR product that is in an incredibly popular and profitable niche and brings real value to the end customer.
A HUGE MONEY AND TIME SAVER!
Get Your Affiliate Link Here
Email Swipe - Just Copy & Paste
Hey
You're in for a treat today with 7 complete online marketing funnels that you give you everything you need to start making sales as soon as today.
This is not your standard PLR offer.
The training alone is worth the price of the product.
One of the basic funnels typically costs $29, and $37 for the pro upsell.
You're getting 7 complete funnels, with the option to get the pro upgrade from the very start, saving you even more.
The quality of the content is the best I've ever come across, and the topics will always be popular in the online marketing space.
You can sell them, use them as bonuses for affiliate promos, and use them as lead magnets.
You get full private label rights, so you can do anything you wish.
Check This Out
SIGN OFF
P.S. This is super important. The offer is on sale right now, and in a few short days, the price will more than double, so act fast and don't miss out.
Check Out Everything Here
Hey,
If you've ever created a full-blown marketing funnel in the past, you'll know that's a massive amount of work involved, and if you decide to outsource it, you're running into thousands of dollars before you even make a sale.
That's why I strongly believe this is something everyone should take a look at, even if you're an experienced marketer looking for great content for your followers.
Kevin Fahey has opened the doors to his new brand called the Expert Marketer PLR Bundle, and it's like nothing I've ever seen before.
You'll get a complete marketing funnel, and I mean complete. Everything is included, and the quality of the content blows everything else out of the water.
There's also a tonne of exclusive new training to show you how to get set up and profit with this starting today.
Here's an outline of what's included in this PLR Package.
Module 1 – Ebook
Module 2 – Checklist
Module 3 – Cheat Sheet
Module 4 – Mind Map
Module 5 – Resources
Module 6 – Sales Letter & Thank You Page
Module 7 – Optin Page & Download Page
Module 8 – Professional Graphics
Module 9 – 10 Articles
Module 10 – Promotion Emails
Module 11 – License Pack
Module 12 – MP4 Sales Video (Male Voiceover)
Module 13 – MP4 Sales Video (Female Voiceover)
Module 14 – PowerPoint Voicescript
Module 15 – Theme Theme Templates
Module 16 – Optimize Press Templates
Module 17 – Convertri Templats
Seriously, have you ever seen such a complete package?
The quality of everything you will be absolutely blown away with.
Here's the topics covered, all which are 100% evergreen.
Work From Home Jobs Complete Sales Funnel
Affiliate Marketing Mastery Complete Sales Funnel
Email Marketing Power Complete Sales Funnel
Video Marketing Domination Complete Sales Funnel
Social Growth Hacking Mastery Complete Sales Funnel
LinkedIn Marketing Authority Complete Sales Funnel
YouTube Marketing Supremacy Complete Sales Funnel
To secure your massive discount, go here.
SIGN OFF
P.S. Keep in mind the investment in all 7 funnels is the same as purchasing just one of them.
Take Advantage Of This Special Offer & Get All 7
Hey NAME
A few days ago, Kevin Fahey opened up the doors to the Expert Marketer PLR Bundle, and it's turning heads.
If you're sitting on the fence, don't wait any longer, as the price will double soon.
Grab Your 7 Marketing Funnels Here at a Massive Discount
Look at it this way…
You'll have everything you need for the rest of 2023.
Lead magnets to grow your subscriber list.
Products to sell where you keep 100% of the profits
Products to upsell and cross-sell. – You're getting 7 funnels, and there's training showing you how to upsell and cross-sell each of the offers.
Bonuses for your affiliate promotions.
Blog content or turn the articles into videos for your YouTube channel.
The list goes on, and you'll be pleasantly surprised with all the bonus training you're getting.
Don't delay any longer.
Grab Your Copy Here
SIGN OFF
Hey NAME
We're down to the wire on this, and the price will double at midnight.
The content, graphics, video sales letters, etc, cost over $35,000 to put together from a complete list of marketing experts.
Trying to do something like this yourself is not for the faith hearted and costs a pretty penny.
I would grab this with both hands and start putting them to work in your business straight away.
Heck, with less than 30 minutes to set up everything, maybe one hour if you are still learning, you could double your investment with the smallest amount of effort.
This is the final call. Don't miss out
Go Here
SIGN OFF
Affiliate Terms & Conditions
Please carefully read the rules before joining this program. You agree that you are NOT allowed to use the following promotional methods if approved for this affiliate program. Doing so may result in you being terminated from the affiliate program and forfeiting any outstanding commissions.
1. Don't send Spam or using safe lists of any kind
2. When promoting, you are NOT ALLOWED to use the product name as a "name" in your emails.
3. Cash rebates, cash backs, gift cards or physical product incentives etc to people who buy through your affiliate link are not permitted.
4. Using negative words such as 'scam' in any promotional campaign is NOT allowed.
5. Don't misrepresent our product/offer
6. Affiliates cannot create social media pages with product name or brand name. Anyone found using "brand name", "website name" or "product images" on their Facebook Fan-page or other social platforms to promote the product without permission will be banned immediately.
7. You cannot earn commissions on your own purchase.
8. Vendor reserves the right to terminate any affiliate if found to be breaking any rules and using black-hat marketing practices to drive sales or for any other reason.
Always adhere to these FTC guidelines when promoting our products and services. https://www.ftc.gov/tips-advice/business-center/advertising-and-marketing