Launching Tuesday May 2nd @ 11:00pm On

| 50% Commissions
JV Page
MAT1 – Simple Fast Products
Launch Date / Time
May
nd
2
Tue @ 11:00pm EST
May
nd
2
Tue @ 11:00pm EST
START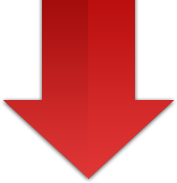 December
st
31
Wed @ 7:00pm EST
END
About The Product

Affiliate Link
Enter Your Email
Enter Your Name
Ready To Promote MAT1 Simple Funnel Systems?
Fill In The Form Below To Get partners News & Updates!
MAT1 - Simple Fast Products
MAT1 SIMPLE FAST PRODUCTS is based on our experience in launching over 100 digital products over the last decade.
In it we give background, 'big picture' product creation training, as well as in detailed step-by-step guides covering how anyone can quickly create evergreen products that sell without spending weeks!
We've left nothing out, from coming up with initial product ideas, narrowing it down to the winners, planning the process, choosing a format, to creation and final delivery! All whilst avoiding the mistakes and headaches we encountered on our journey to do the same...
Get Your Affiliate Link Here
$800 In JV Prizes!
*NOTE: we do set a min for the JV Cash prizes, if you don't hit this you still get a pro rata % of the prize based on the number of sales you do make, so no one walks away empty handed!!!

Minimum Funnel Sales to Qualify: 150 for 1st, 100 for 2nd, 60 for 3rd, 20 for 4th, 10 for 5th.
T.O.S. – affiliates must not use the following promotional methods under any circumstances: –
1. Sending Spam.
2. Using cash rebates.
3. Using negative words such as 'scam' in any PPC or promotional campaign.
4. Please do not misrepresent our product/offer and follow any endorsement rules and regulations that are applicable both in the country where you are based and in the countries from which you are sending website traffic or advertising in.
5. Please do not use cookie stuffing.
6. Do not buy through your own affiliate link, if you want a review copy please get in touch.
The new FTC Guidelines for affiliate marketing came into effect on December 1st 2009. As an affiliate or JV partner you've read and fully agree to the terms listed on the official FTC Website – http://www.ftc.gov/bcp/guides/guides.shtm to ensure that you're promotions are compliant with the new guidelines.
Email Swipe - Just Copy & Paste
Hi,
Every successful marketer I know has their own product, if not a whole stable of them!
In fact, have you ever noticed how even those marketers who claim you don't need your own product to succeed online all seem to have their own product teaching you how they do it all without a product...
you see the contradiction right? :-D
Having your own product changes your whole business...
Instead of sending other people your hard won traffic and subscribers, other people start sending you theirs!
Affiliates who can drive you new sales every day without you having to spend money buying traffic!
Instead of having an email list of 'interested' visitors, you end up with a real list of BUYERS...
Buyers that will put you on top of the leaderboard when you choose to promote other people's launches!
But here's the big secret...
The bit that most people get wrong...
and pay attention, because this bit is really important! :)
A Good Product Doesn't Need To Be Revolutionary Or Cutting Edge To Be Good - It Just Needs To Solve A Problem That People Have...
This is the real secret is creating products that sell, and keep on selling, because they provide a real solution to a real problem that people are truggling with and need solved.
In fact, if you get it right you can create products that need to be updated every year and charge an annual renewal fee, even for digital training products!
The best part is, once you understand this formula you will continually be coming up with new ideas for more great products...
Click the link below to get access to the proven formula that all succesful marketers use to build their success:
<<<>>
Hi,
there's a secret to creating your own products –
A Good Product Doesn't Need To Be Revolutionary Or Cutting Edge To Sell – It Just Needs To Solve A Problem That People Have…
This is the real secret is creating products that sell, and keep on selling, because they fix a problem people are need solved.
Does this really work?
Heck yes, here's some of the successes directly from this method –
Teaching Art – $63,214 from popular software video tutorials created while on a long weekend break in Italy
Stopping Hacks – $152,676 from creating videos based on fixing a blog
Speedy Sites – $35,305 sales from tutorials teaching another basic website task everyone needs
Developing Like A Pro – $130,710 from tutorials on how to use a free software app
Lucrative Licensing – $55,082 from reselling GPL plugins & Themes
Getting Creative – $36,739 from putting together a collection of useful graphics for websites
Other People's Software – $5,852 from reselling a WhiteLabel App that cost $250
and that's just a few examples, there are many more…
and here's the important bit, you don't need to be an expert to do this!
there's no creative genius involved, just a simple process to follow…
And this is your chance to change your business for good by using the very same process…
Click the link now:
<<<>>
Hi,
Simple Fast Products is still on the launch offer dimesale, but ends soon –
<<<>>
Here's a taste of what's covered:
– From the Big Picture to the final solution, setting out the simple steps makes the whole process easy.
– Never be Stuck for Ideas: discover the best places to look for ideas based on real problems that people will PAY FOR!
– How to make your product unique and generate the 'social proof' that naturally increases conversions for more buyers…
– Delivering the Goods: choosing the type of product and how's it's delivered can drastically cut your overheads
– Names, Domains & Branding: get this right and you can flip your product for massive cash windfalls…
– Practical Product Creation: how to choose the option that is right for you & step-by-step blueprint to do it yourself!
– Keep them Buying: Happy customers boost your business across the board, from repeat sales to great testimonials…
– Pricing: High Volume v High Value – which pricing strategy works best & how to pick the one that puts more in your pocket!
– Your SalesPage: understanding what turns a sales page in to a selling machine…
– Putting It All In Place: over the shoulder run you through of the setup from buy buttons to download pages…
– The Secret Source of Scaling: ongoing marketing methods that bring in long term sales and keep increasing your profits on a day to day basis!
– The Value Added Extras – what to add, when & how to take your earnings to the next level…
– Learn from Our Mistakes: avoid these problems, headaches and pitfalls to reach your goal in one piece!
– and lots more
the team behind this have run over 75 product launches over the last decade, they know what works and what doesn't…
now they've put their methods in to a simple process, so you can follow the same steps!
Dimesale Alert – the price goes up every few sales, so click the link now:
<<<>>
Hi,
If you've been marketing online for more than a few days, you're probably already tired of the false promises that never quite work out.
Trying out the latest so called 'brand new' marketing 'systems' which promise overnight success, never actually delivers the results you were promised, right?
And in the meantime you're sending all your hard won visitors to someone else to build their business, not yours…
Isn't it time you took back control?
Time you created a business with real assets..?
How about using the simple, proven method that all the big guys have used to build their own business..?
There really is one sure fire way of building a successful online business –
Selling your own product!
and yes, I know that sounds scary, but it really doesn't have to be, you just need a proven process to follow –
<<<>>
Hi,
There is ONE thing that all the top marketers have…
Change your online success using the same process ALL successful marketers use –
<<<>>
With your your own product you can –
~ Start Building Your Own Buyer's List
~ Get Placed on JV Leaderboard and Pick Up Big Cash Prizes
~ Attract Super Affiliates send you their buyers to your products
~ Be In Control Of How Your Business Grows and Where Your Income Comes From
~ Create multi product, high value funnels for even bigger profits
~ Spread your net wider by putting your products on multiple platforms to catch more affiliates and generate even more free traffic
~ Get in on the very best high ticket webinar offers to supercharge your profits
~ Stop sending your best leads to other people offers without getting the same in return
It's time to stop putting money in other peoples pockets, and instead focus on building your own business…
The launch offer discount ends soon:
<<<>>
Hi,
Note: The Simple Fast Products launch offer ends @ Midnight
The most successful marketers all have their own products.
Even those who claim you don't need your own product to succeed online, they'll happily then sell you their product on how to be succesful without a product…. 😀
Over the last 15 years Matt has created a step-by-step process for creating simple evergreen products that sell.
All based on a simple 'secret' principle –
A Good Product Doesn't Need To Be Revolutionary Or Cutting Edge To Be Good – It Just Needs To Solve A Problem That People Have…
It works.
He's sold over a million dollars of products on one affiliate platform alone!
Now you can get access to the same proven formula that all successful marketers use to build their success online –
Click the link below before the offer closes:
<<<>>
Track Record...
---
Affiliate Terms & Conditions
Please carefully read the rules before joining this program. You agree that you are NOT allowed to use the following promotional methods if approved for this affiliate program. Doing so may result in you being terminated from the affiliate program and forfeiting any outstanding commissions.
1. Don't send Spam or using safe lists of any kind
2. When promoting, you are NOT ALLOWED to use the product name as a "name" in your emails.
3. Cash rebates, cash backs, gift cards or physical product incentives etc to people who buy through your affiliate link are not permitted.
4. Using negative words such as 'scam' in any promotional campaign is NOT allowed.
5. Don't misrepresent our product/offer
6. Affiliates cannot create social media pages with product name or brand name. Anyone found using "brand name", "website name" or "product images" on their Facebook Fan-page or other social platforms to promote the product without permission will be banned immediately.
7. You cannot earn commissions on your own purchase.
8. Vendor reserves the right to terminate any affiliate if found to be breaking any rules and using black-hat marketing practices to drive sales or for any other reason.
Always adhere to these FTC guidelines when promoting our products and services. https://www.ftc.gov/tips-advice/business-center/advertising-and-marketing