Launching Monday June 19th @ 10:00pm On

| 50% Commissions
JV Page
Mission 10K
Launch Date / Time
June
th
19
Mon @ 10:00pm EST
June
th
19
Mon @ 10:00pm EST
START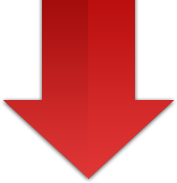 December
st
31
Wed @ 7:00pm EST
END
About The Product
These graphics have been put together to help you advertise this product.
Please use these images on your bonus pages, review pages and anywhere else
you feel they could be of use. If you need anymore please contact us at anytime.
Get Your Affiliate Link Here
$800 In JV Prizes!
Additional cash prize contests will be announced throughout the launch!
All contests are based on TOTAL UNITS SOLD.
Email Swipe - Just Copy & Paste
Even though affiliate marketing is the easiest way to bank online …
Only a tiny percentage of affiliates make any decent money.
How do the top 5% earn 95% of the commissions?
>> They do THIS
Mission 10K is perfectly named - I've never seen a faster way
for ANYONE to make commissions.
It takes the EXACT process used by 6 & even 7 figure affiliates …
Breaks it down into a copy & paste blueprint …
And includes push-button software that automates practically everything.
Fill in a few blanks - literally - and you're good to go.
On top of this rock-solid, PROVEN method …
The creators are ALSO including 30+ completely DFY affiliate campaigns.
Hand-picked evergreen offers that convert like crazy.
With EVERYTHING you need to run them within minutes - including bonus
pages, custom bonuses & even promo emails.
No list ? No problem - you'll be shown how to get top-converting traffic for free.
Everything YOU need to start banking 3+ figure daily commissions.
>> See all the details here!
Highly recommended.
Sign Off
This is the best all-inclusive system for banking LAZY affiliate commissions.
So simple for even complete beginners …
AND it grows with you when you're ready to scale things up.
>> Check out Mission 10K NOW!
Here's the DFY part:
30+ pre-built affiliate campaigns. EACH including:
Top-converting, evergreen products.
Custom bonus page & bonus products to giveaway.
Professionally-written promo emails
Included hosting. No need to pay for separate hosting & set everything
up – it's all done for you
Secret free traffic methods – so even if you don't have a list, you can
drive quality traffic to make commissions
Industry leading, step-by-step training – discover exactly how to have
your DFY campaigns up & running ASAP
Here's how you can scale up:
The page builder software lets you create CUSTOM affiliate campaigns for
any type of offer
You get 100 premium bonuses to giveaway – as many times as you
like – to skyrocket conversions
PREMIUM training from a legendary super affiliate AND private FB
access to network with other top affiliates
This software & system have been created by two 6 figure affiliate marketers.
No theory or fluff – it's what is working RIGHT now.
>> Watch the video to see it in action!
Sign Off
P.S. the low one-time price is ONLY available during launch week –
so hurry to get your copy now!
Competition can get cutthroat in affiliate marketing … but each week & month,
it's the same few people making most of the commissions.
How do they keep doing it?
By turning offers from 'good' to 'irresistible'.
SPECIFICALLY, with powerful bonus pages & custom bonuses that turn more
traffic into more commissions.
It's ALL about putting the 'sizzle' into the steak …
When you do that … your commissions go thru the roof.
>> Turn up the HEAT on your affiliate commissions now!
This cloud-based software & system is everything you need to skyrocket your commissions.
Push-button software creates compelling bonus affiliate pages with all the bells & whistles
Collection of over 100 premium bonuses you can give away to increase conversions
30+ DFY affiliate campaigns 'copy & paste' ready to go: including product,
custom bonuses & page, EVEN email swipes
Step-by-step training on everything INCLUDING how to get free traffic
There's a lot more inside – but what's most exciting is the results even beginners
are cranking out with this method.
>> See proof for yourself here!
This revolutionary system combines buyer psychology, PROVEN marketing
methods & automation to take YOUR affiliate commissions to the next level.
I wouldn't consider running another promo without it.
Sign Off
P.S. the bonus training with 'Mr X' – a legendary super affiliate, is worth WAY
more than the low one-time cost of this system …
Act fast to claim this and ALL launch week bonuses!
Many 'gooroos' like to talk about how easy affiliate marketing is …
But the reality is there a LOT of moving parts to get right.
It's why there are SO MANY products, softwares & tools on the subject.
Mission 10K is brand new & the most complete affiliate solution
I've ever seen. Here's a summary of what's included:
Powerful, push-button bonus page creator. This lets you instantly create
stunning bonus pages that look as good as the ones run by 7 figure
marketers … with all the bells & whistles including scarcity timers
INCLUDED hosting. This is a HUGE money & time saver. Every bonus
page you create is hosted FOR YOU on premium servers
Massive vault of 100+ premium bonuses. You'll never run out of quality giveaways to maximize conversions on your promos
30+ DFY affiliate marketing campaigns. These 'best of the best' campaigns have been hand-created by the vendors. Each includes an evergreen, top-converting product; custom bonus page & bonuses; AND full sequence
of promo emails
Step by step, industry-leading training on how to make the highest commissions in the shortest time
INCLUDED free traffic methods. Perfect for beginners AND seasoned marketers looking for even higher results
Multiple powerful bonuses, including live master training with a legendary super affiliate [only available during launch week]
There's proof of results all over the page.
Personally, I'm surprised this package includes EVERYTHING for one low price.
They could easily have split this into multiple programs & sold them separately …
If you've ever wanted to make more commissions in less time …
>> Everything you need is right here!
Sign Off
Track Record...
---
Affiliate Terms & Conditions
Please carefully read the rules before joining this program. You agree that you are NOT allowed to use the following promotional methods if approved for this affiliate program. Doing so may result in you being terminated from the affiliate program and forfeiting any outstanding commissions.
1. Don't send Spam or using safe lists of any kind
2. When promoting, you are NOT ALLOWED to use the product name as a "name" in your emails.
3. Cash rebates, cash backs, gift cards or physical product incentives etc to people who buy through your affiliate link are not permitted.
4. Using negative words such as 'scam' in any promotional campaign is NOT allowed.
5. Don't misrepresent our product/offer
6. Affiliates cannot create social media pages with product name or brand name. Anyone found using "brand name", "website name" or "product images" on their Facebook Fan-page or other social platforms to promote the product without permission will be banned immediately.
7. You cannot earn commissions on your own purchase.
8. Vendor reserves the right to terminate any affiliate if found to be breaking any rules and using black-hat marketing practices to drive sales or for any other reason.
Always adhere to these FTC guidelines when promoting our products and services. https://www.ftc.gov/tips-advice/business-center/advertising-and-marketing