Launching Wednesday March 1st @ 8:00am On

| 100% Commissions
JV Page
Newbie Affiliate Secrets
Launch Date / Time
March
st
1
Wed @ 8:00am EST
March
st
1
Wed @ 8:00am EST
START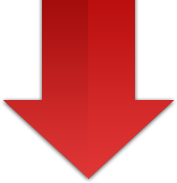 December
st
31
Wed @ 7:00pm EST
END
About The Product
FE price: $9.95 during launch at 100% commissions (after launch, $19.95 at 50% commissions)
OTO1: $27 at 50% commissions
OTO2: $27 at 50% commissions
Launches March 1st, 2023 7 Am Central time
Get Your Affiliate Link at Warrior Plus
Sign up for Affiliate email Updates & A Reminder about this launch
Got a question? Hit me up at my support desk
Get Your Affiliate Link Here
Email Swipe - Just Copy & Paste
Hey,
​
The answer to earning easy commissions you've been searching for is coming!
​
Tomorrow, there is a new course hitting the market made especially for new affiliate marketers.
​
This may be the best newbie-friendly, step-by-step affiliate training you've seen so far this year.
​
It's 100% going to be worth your while to check it out.
​
So keep your eyes peeled on your inbox tomorrow when it launches!
​
Your Name
Hey,
​
You've been kept in the dark long enough!
​
It's finally time to for every beginner to have access to these affiliate marketing secrets…
​
Dig into this brand new affiliate training here:
<insert your affiliate link>
​
Don't be fooled by the low price either!
​
This is as good, if not better, than $300 courses.
​
Don't try to start another affiliate campaign until you see this!
<insert your affiliate link>
​
Your Name
Hey,
​
If you haven't grabbed your copy of Newbie Affiliate Secrets yet, then you've got to ask yourself…
​
Am I going to keep putting up with the same miserable results?
​
OR, am I going to take a chance and get a proven, step-by-step system going?
​
A system that you can use to earn 100, 200+ smackaroos a day?
​
This is the final call for this awesome new training.
​
After today, the price is going up.
​
You really can't afford to NOT get a copy, especially at this special launch price.
​
Lock in your copy, use the guide and start earning commissions the easy way!
​
Download it all here before the price doubles:
<insert your affiliate link>
​
You can thank me later 😉
​
Your Name
Affiliate Terms & Conditions
Please carefully read the rules before joining this program. You agree that you are NOT allowed to use the following promotional methods if approved for this affiliate program. Doing so may result in you being terminated from the affiliate program and forfeiting any outstanding commissions.
1. Don't send Spam or using safe lists of any kind
2. When promoting, you are NOT ALLOWED to use the product name as a "name" in your emails.
3. Cash rebates, cash backs, gift cards or physical product incentives etc to people who buy through your affiliate link are not permitted.
4. Using negative words such as 'scam' in any promotional campaign is NOT allowed.
5. Don't misrepresent our product/offer
6. Affiliates cannot create social media pages with product name or brand name. Anyone found using "brand name", "website name" or "product images" on their Facebook Fan-page or other social platforms to promote the product without permission will be banned immediately.
7. You cannot earn commissions on your own purchase.
8. Vendor reserves the right to terminate any affiliate if found to be breaking any rules and using black-hat marketing practices to drive sales or for any other reason.
Always adhere to these FTC guidelines when promoting our products and services. https://www.ftc.gov/tips-advice/business-center/advertising-and-marketing