Launching Tuesday February 28th @ 11:00am On

| 100% Commissions
JV Page
[PLR] Internet Marketing School
Launch Date / Time
February
th
28
Tue @ 11:00am EST
February
th
28
Tue @ 11:00am EST
START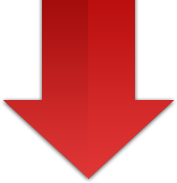 December
st
31
Wed @ 7:00pm EST
END
Get Your Affiliate Link Here
$160 In JV Prizes!
Contest based on Total Gross Sales and minimums based on total number of sales through the funnel*
Email Swipe - Just Copy & Paste
The problem is that most people don't succeed online.
The percentage of people who fail is pretty high, probably like a 98% failure rate.
So only like 2% ever make it online. Make it to the point where they can quit their job and do this online business full time.
So let's not tell you lies, your chances are quite low.
The big differentiator between people in the 2% and everyone else is people in the 2% have their own products to sell.
Most people don't. Most people do affiliate marketing because they think it's easier.
They don't have to:
- write a sales page
- spend weeks and months creating the actual product
- design all the graphics
- get it all online and set up so it's working
- plus all the other stuff when having your own product
So when you become an affiliate all this is done by the product owner. All you have to do is promote it and get a commission.
However, the people who are in the 2%, own their products. Yes, it takes work to do, however, once you have your own product you are in control and YOU have affiliates promoting your product for you.
You make more money, you build your own customer list (which is the most valuable list you can have) and you have your own product business.
Basically being a product owner, you are more likely to be in the successful 2%.
So what if you could skip all the hard work and get your own product all done for you. everything you need to start your own information product business online.
A product you could literally slap your name on and sell to keep 100% of the profits?
Well today, you can do exactly that.
A product you can sell as your own, with your own name.
Finally, have your own product to sell and start to become one of the successful.
Click the link below to find out exactly how you can get your very own done for you product you can start selling today...
LINK
NAME
Imagine you have your own…
– Ready-made product to sell
– Ready-made sales letter to sell it
– Professional graphics to make it convert
– A product in a niche that is proven to sell like hotcakes
– Something that you can put your own name on
– Something you can sell and keep 100% of all the profits
Wouldn't that be great?
Well, today Raj from Pinnacle PLR has just launched their brand new done for you business in a box.
Everything you need to get your very own information product business to start generating profits.
Find out exactly what you could get by investing in this high-quality premium private label rights product today.
LINK
NAME
Today you can grab yourself a done for you PLR product you can start reselling today!
We all know having your own information products to sell online is a great way to make passive income.
Raj from Pinnacle PLR has just launched a brand new product called "Brand Marketing School" which is everything you need to know about how to create a successful brand online.
Become an online product creator today and take your piece of the billion-dollar pie!
This is a HOT offer in a hot evergreen niche. Now you get the chance to get private label rights to this product, sell it as your own and keep 100% of the profits!
This is exactly what you get inside this PLR package:
MODULE 1: Premium Quality Guide
MODULE 2: Checklist
MODULE 3: Mindmap
MODULE 4: Resource Cheatsheet
MODULE 5: Ready-Made Sales Letter & Thank You Page
MODULE 6: Lead Magnet & Opt-in Page
MODULE 7: High-Quality Professional Graphics
MODULE 8: 10x High-Quality Articles
MODULE 9: Promotional Email Swipes
MODULE 10: Viral Social Media Images Pack
MODULE 11: License Pack
Grab your copy right now here: LINK
Even if you resold only 1 copy of this you would be in profit.
Save yourself hundreds of hours, thousands of dollars, and get this high-quality PLR product today for a ridiculously low price.
LINK
NAME
Raj from Pinnacle PLR has just released their brand new "Brand Marketing School" PLR package today!
Here are just a few things you could do with it:
Use it as blog content
Re-sell it today for $17-$97 and keep 100% of the profits
Add it to a paid membership program
Use it as an upsell to an existing offer
Put your name as the author and become an authority
Edit, modify and change any part of the package
+ so much more
Private label right products are great if they are of high quality. The team over at Pinnacle PLR put together some of the most high quality and premium material out there.
All you need to do is, download the products, make some amendments (optional), send some traffic, and make a profit.
You could have your first-ever info product online and ready to sell by the end of the day.
CLICK HERE to find out how you can slap your name on this "done for you" ready-made product today.
NAME
Imagine having a done for you product, in your name without actually doing the work.
Imagine you could sell this product and keep all the profits you make?
Sounds great right?
Fastrack your way to profits by using this shortcut. You can become a product owner and seller today!
You could literally be selling and making profits from this product in the next 24 hours.
The PLR package is called "Brand Marketing School" it teaches you exactly how to create and grow a successful brand.
The niche is HOT!
It is a billion dollar industry! E-learning is huge! Get your piece of the money pie!
Now you can get private label rights to this high-quality package, sell it, and keep 100% of the profits.
It's a WIN-WIN.
You win as you get the rights to edit, rename, and sell this in-demand premium quality information product in a hot niche.
Your customers WIN, as they get the valuable information they are looking for, which makes them become more successful.
Grab Your PLR Rights to Brand Marketing School below:
LINK
NAME
Get In Touch
Affiliate Terms & Conditions
Please carefully read the rules before joining this program. You agree that you are NOT allowed to use the following promotional methods if approved for this affiliate program. Doing so may result in you being terminated from the affiliate program and forfeiting any outstanding commissions.
1. Don't send Spam or using safe lists of any kind
2. When promoting, you are NOT ALLOWED to use the product name as a "name" in your emails.
3. Cash rebates, cash backs, gift cards or physical product incentives etc to people who buy through your affiliate link are not permitted.
4. Using negative words such as 'scam' in any promotional campaign is NOT allowed.
5. Don't misrepresent our product/offer
6. Affiliates cannot create social media pages with product name or brand name. Anyone found using "brand name", "website name" or "product images" on their Facebook Fan-page or other social platforms to promote the product without permission will be banned immediately.
7. You cannot earn commissions on your own purchase.
8. Vendor reserves the right to terminate any affiliate if found to be breaking any rules and using black-hat marketing practices to drive sales or for any other reason.
Always adhere to these FTC guidelines when promoting our products and services. https://www.ftc.gov/tips-advice/business-center/advertising-and-marketing