Launching Tuesday February 21st @ 10:00pm On

| 48% Commissions
JV Page
[PLR] Thyroid Health
Launch Contest With $600 In Prizes
Launch Date / Time
February
st
21
Tue @ 10:00pm EST
February
st
21
Tue @ 10:00pm EST
START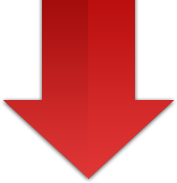 December
st
31
Wed @ 7:00pm EST
END
About The Product
Hey JV's!
Announcing my next [PLR] Premium Medical Content By Doctor Loy Launch!
[PLR] Premium Medical Content By Doctor Loy: Thyroid Health
JV page
Launching 2/21/23 at 10:00AM EST On Warrior Plus
50% Commissions throughout the funnel.
$600 in JV prizes!
As always, I very much appreciate your support!
Doctor Loy
Get Your Affiliate Link Here
Email Swipe - Just Copy & Paste
Just wanted to remind you about a brand new health PLR product that comes out tomorrow.
It's the latest Premium Medical Content PLR pack from Loy Puckett MD (aka Doctor Loy).
Doctor Loy, who is an ER physician with 26+ years of experience, creates fresh premium medical content for every package.
It's perfect for anyone who wants to learn more about any health subject.
Premium medical content with private label rights is in high demand and gives the owner of those rights the power to provide trustworthy information to potential customers.
Doctor Loy's content is well-written, complete, and easy to understand.
If you're in the health niche, or if you want to break into this billion-dollar industry, then look no further than this quality medical PLR.
Look for my email tomorrow.
Cheers,
[YOUR NAME]
A very popular health topic today is the subject of Thyroid Health.
Thyroid Health covers the aspects of thyroid function in the metabolism of the body and the various health conditions associated, such as hyperthyroidism.
Lots of people desire to learn about this important information and how the thyroid gland can be critical for well-being, and they look to share it with others who want to know more, as well.
The most important thing about medical content of this kind is that the source of the content should have authority.
It's also very beneficial to have accurate, verified information presented from a professional medical perspective.
You need premium medical content.
And you will find these qualities in the new product by Doctor Loy.
Premium Medical Content By Doctor Loy: Thyroid Health [insert link]
This content comes with Private Label Rights allowing you to:
– Put your name on it as the author
– Bundle it with other products
– Sell it to others for their own personal use
Here's a list of the Premium Medical Content pieces in this PLR package:
1. What Is The Thyroid Gland?
2. Why Iodine is Important for Thyroid Function
3. Signs And Symptoms Of Hyperthyroidism
4. Signs And Symptoms Of Hypothyroidism
5. The Most Common Causes of Thyroid Conditions
6. Diagnosis and Treatment of Hypothyroidism
7. Diagnosis and Treatment of Hyperthyroidism
8. How Thyroid Function Affects Other Organs
9. How Certain Medications Affect the Thyroid
10. The Role of Exercise and Diet in Thyroid Health
And right now you can get this PLR package at the lowest possible price.
But, you need to hurry because the price increases every 2 hours at the beginning of this special launch.
=> Premium Medical Content By Doctor Loy: Thyroid Health [insert link]
[YOUR NAME]
Hey NAME
Loy Puckett MD has just released his latest PLR Premium Medical Content By Doctor Loy: Thyroid Health.
Get high authority, high-quality medical content at the lowest price today!
The billion-dollar Health Industry is definitely a niche where huge profits can be achieved.
And the way to give yourself an edge over your competition is to use Premium Quality Health PLR.
You can trust that Doctor Loy's Premium Medical Content is the high standard any customer will desire.
His package includes Premium Medical Content that is informative, well-researched, and written with authority.
Doctor Loy is a conscientious ER physician with over 26 years of experience who strives to produce accurate, noteworthy, and helpful medical content about many health-related subjects.
His content is always reliable and meets every health standard.
>> Get Your Copy At The Best Price Here
This really is the best way to profit in the health industry.
This premium content is ready and available to you, so you don't have to go through the hassle of creating it yourself.
You can then use it and brand it as your own and even sell it to others for their personal use.
Save yourself the hassle, and get this ready-made content for profit today.
Be sure to get your copy before the price increase.
Once the launch ends, everything goes back up to the regular price.
The best time to buy is now.
>> Go Here To Get Instant Access
Cheers,
Just a quick reminder in case you might not have seen this.
Today is the last day to be able to get PLR Premium Medical Content By Doctor Loy: Thyroid Health.
>> Get Instant Access Here
You get:
– 10 Professional Medical Content Pieces On Thyroid Health
– Private Label Rights To Each Content Piece
– Fresh New Content Specifically Written On This Subject
– Doctor Loy's Stamp Of Approval
This type of PLR is not easy to find – especially at a reduced cost.
Be sure you take advantage of this excellent price.
Remember, the launch ends at midnight tonight.
Get your copy before it's over.
>> Grab Premium Medical Content By Doctor Loy: Thyroid Health
[YOURNAME]
P.S. Don't miss out on this HUGE discount and have to pay double.
Affiliate Terms & Conditions
Please carefully read the rules before joining this program. You agree that you are NOT allowed to use the following promotional methods if approved for this affiliate program. Doing so may result in you being terminated from the affiliate program and forfeiting any outstanding commissions.
1. Don't send Spam or using safe lists of any kind
2. When promoting, you are NOT ALLOWED to use the product name as a "name" in your emails.
3. Cash rebates, cash backs, gift cards or physical product incentives etc to people who buy through your affiliate link are not permitted.
4. Using negative words such as 'scam' in any promotional campaign is NOT allowed.
5. Don't misrepresent our product/offer
6. Affiliates cannot create social media pages with product name or brand name. Anyone found using "brand name", "website name" or "product images" on their Facebook Fan-page or other social platforms to promote the product without permission will be banned immediately.
7. You cannot earn commissions on your own purchase.
8. Vendor reserves the right to terminate any affiliate if found to be breaking any rules and using black-hat marketing practices to drive sales or for any other reason.
Always adhere to these FTC guidelines when promoting our products and services. https://www.ftc.gov/tips-advice/business-center/advertising-and-marketing