Launching Monday October 2nd @ 10:00am On

| 50% Commissions
JV Page
SIX FIGURE PROFIT LICENSE
Launch Date / Time
October
nd
2
Mon @ 10:00am EST
October
nd
2
Mon @ 10:00am EST
START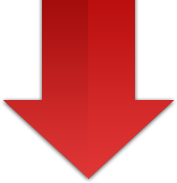 December
st
31
Wed @ 7:00pm EST
END
About The Product
The Six Figure Profit License is your opportunity to license a brand new online system that makes over six figures in commissions per year for the creator.
Myself, Glynn and the team have created an entirely new method and system that makes us at least $100 - $500 in commissions per day.
What's more, you don't need to have experience in affiliate marketing or any online business to have success with this system.
The Six Figure Profit License has everything you need, and the majority of the system is done-for-you.
I've developed a secret system that allows us to make six figures per month by giving products away for free.
More on that later...
Once you purchase your license to this system, all you do is plug in your information and affiliate links into the system and we'll do the rest for you.
My team and I make at least $100 per day using this never-before-seen system.
You only need one thing to have the kind of freedom and income I now have, thanks to this system.
A license to use the Six Figure Profit License so you too, can do whatever you want whenever you want!
The advantage of this license is that you're going to earn 100% commissions on multiple products we're including in this system, which range from low ticket products that cost $7 all the way up to high ticket products that cost over $1,000.
This is an extremely unique system that combines free products, low ticket products and high ticket products that we connect together using our proprietary in-house "Triple-Lock-Commission-Funnels".
Get Your Affiliate Link Here
$725 In JV Prizes!
Additional cash prize contests will be announced throughout the launch!
All contests are based on TOTAL UNITS SOLD.
Email Swipe - Just Copy & Paste
If there's an easier way to make full-time income online, I haven't seen it.
Six Figure Profit License gives you EVERYTHING for lazy profits inside ONE
dashboard …
>> Check it out NOW to lock-in your early bird discount!
Inside you get 2 premium, IN-DEMAND softwares to giveaway for free.
PLUS DFY landing pages that promote your freebie AND build your list at the
same time …
Built-in upsells can make you up to $500 from EVERY person that grabs your
free offers … NO selling needed!
Free traffic is included, with push-button social sharing and DFY banners to
promote your giveaways.
Scaling is effortless with 2 INCLUDED softwares that let you successfully
promote ANY affiliate offer you want for game-changing results.
INCLUDED hosting for your pages means zero ongoing costs …
No domains, websites or technical skills needed.
>> You LITERALLY just plug this in to profit!
Forget creating products, building lists or struggling for traffic to make money.
Six Figure Profit License does it ALL for you … and the proof of results is all over
the page.
HIGHLY recommended.
Sign Off
P.S. the early-bird discount won't last so HURRY to lock in your access for a
low one-time price NOW
Morning,
The secret to cashing in online is to give people what they want.
What's that?
FREE stuff, because no one likes 'being sold'.
Here's your chance to give away MULTIPLE PREMIUM softwares for free…
Build an absolutely massive list of raving subscribers at the same time …
And make up to $500 per person WITHOUT selling a thing!
>> Watch this demo NOW to see how easy it is!
Six Figure Profit License includes multiple PREMIUM softwares you can giveaway
for free.
WITH DFY landing pages that promote those giveaways and build your list
at the same time …
And a BUILT-IN passive traffic system that taps into an underground traffic source to get you UNLIMITED TRAFFIC from over 800M Buyers!!
You won't need a website, sales pages, products of your own …
Or EVEN to pay for hosting … ALL of that is included!
>> Just log in and watch the commissions flood your account!
Step-by-step training included.
No experience necessary.
Free traffic BUILT-IN to the system.
Just update the DFY links given to you inside …
For passive paydays all day, every day.
Sign Off
Morning,
Most online marketers struggle because they're told to SELL up front.
But MOST audiences have ZERO interest in buying straight away.
Think about it – what are YOU looking for online?
Stories, news, entertainment.
The second someone tries to cram a paid offer down your throat, you
close the page.
But what do online audiences love more than anything?
FREE STUFF.
>> Here's how to get PAID to give things away for FREE!
Imagine this. Giving away FREE PRODUCTS online, then getting paid up to
$500 from EVERY person that signs up.
Without. Selling. A. Thing.
With Six Figure Profit License, you get multiple powerful softwares to giveaway for free …
Then the 'built-in' upsells takeover, that can make you hundreds of dollars from
EVERY person that grabs your free offer.
With this one, you also get access to an IN-DEMAND BUYER TRAFFIC SOURCE…With over 800M Hungry buyers ready to purchase from you!
No product creation.
No paid ads, cause free traffic is included.
No experience – this is step-by-step easy and the included video guides show
you EXACTLY how to do it … with FREE traffic!
Forget TRYING to sell and scaring people away …
>> Instead just use THIS to profit by giving people what they want.
Sign Off
P.S. this all-in-one income solution includes EVERYTHING you need – EVEN
hosting for your pages so there's zero ongoing cost … BUT the low price won't
last so act now to steal this proven method for a one-time fee
Hey!
Thanks to technology, making money online is easier than ever.
But even with that technology, there's STILL a learning curve and you
STILL need to invest in a bunch of different softwares.
Well not anymore …
>> This brand new software system AUTOMATES 3 figure daily profits!
Usually new tech is complicated, but it doesn't get any simpler than this.
The product creator told me he designed it SPECIFICALLY for beginners.
There's no website building.
No product creation.
No figuring out traffic.
No monthly costs of ANY kind.
It's plug & play simple and can work for anyone, with no experience at all.
In simple english…
This brand new software gets you BUYER TRAFFIC…
And UNLIMITED COMMISSIONS ON TAP…
Grab this RIGHT NOW!
>> Hurry to get your license to Six Figure Profit License now!
Sign Off
There's no time to waste.
The exclusive discount to the Six Figure Profit License software & complete system
ends TONIGHT!
>> HURRY to get everything for one low cost while you still can!
=> Effortless 3 figure daily commissions
=> Generate monthly recurring commissions
=> Automated list building
=> NO paid ads or list needed
This one's been tried, tested & proven for months.
It goes against anything you've ever heard about affiliate marketing …
And gets guaranteed results with practically ZERO competiition.
If you're lucky, you can still get yours if the offer's still open …
>> CLICK HERE NOW for your last chance at easy recurring commissions!
Sign Off
You're almost out of time.
The easiest ALL-INCLUSIVE income system ever is about to close.
Bank up to $500 from EVERY included product you give away for free –
no selling needed!
Build your list at the same time with 100% free traffic …
Use the multiple INCLUDED softwares to scale your profits to game-changing
levels promoting ANYTHING you want.
Point & click simple.
DFY pages, products AND hosting = no ongoing costs.
>> Hurry to grab yours now while you can!
Sign Off
=====
HIGH CONVERTING GENERIC EMAILS >>>>
Affiliate Terms & Conditions
Please carefully read the rules before joining this program. You agree that you are NOT allowed to use the following promotional methods if approved for this affiliate program. Doing so may result in you being terminated from the affiliate program and forfeiting any outstanding commissions.
1. Don't send Spam or using safe lists of any kind
2. When promoting, you are NOT ALLOWED to use the product name as a "name" in your emails.
3. Cash rebates, cash backs, gift cards or physical product incentives etc to people who buy through your affiliate link are not permitted.
4. Using negative words such as 'scam' in any promotional campaign is NOT allowed.
5. Don't misrepresent our product/offer
6. Affiliates cannot create social media pages with product name or brand name. Anyone found using "brand name", "website name" or "product images" on their Facebook Fan-page or other social platforms to promote the product without permission will be banned immediately.
7. You cannot earn commissions on your own purchase.
8. Vendor reserves the right to terminate any affiliate if found to be breaking any rules and using black-hat marketing practices to drive sales or for any other reason.
Always adhere to these FTC guidelines when promoting our products and services. https://www.ftc.gov/tips-advice/business-center/advertising-and-marketing