Launching Wednesday October 11th @ 11:00am On

| 50% Commissions
JV Page
Spin Rewriter 14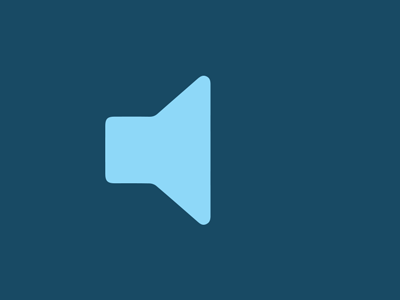 Click Here To Unmute
Launch Date / Time
October
th
11
Wed @ 11:00am EST
October
th
11
Wed @ 11:00am EST
START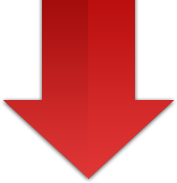 December
st
31
Wed @ 7:00pm EST
END
About The Product
Spin Rewriter 14 is the next version of our immensely popular article spinning tool — and it goes live on October 11, 2023!
We first launched Spin Rewriter twelve years ago — all the way back in 2011.
It has quickly become the world's most popular article spinning tool. And ever since 2011 our team has remained 100% focused on Spin Rewriter. We continued working incredibly hard to make sure that we're always taking great care of our customers and delivering a mind-blowingly good experience.
As a result of its quality, Spin Rewriter has generated over $17,100,000 in revenue so far.
And we have already paid over 7.3 MILLION DOLLARS ($7,300,000) to our awesome affiliates… and counting!
(That's a lot of trips to Vegas, baby!)
Here are the most important facts about the Spin Rewriter 14 Launch:
Spin Rewriter is a time-tested high-quality product that converts like CRAZY!
It comes with a 5-Day Free Trial so it's incredibly easy to promote.
Our proven sales funnel guarantees amazing EPCs and conversion rates.
We have professional swipe emails, banners, videos and JV bonuses waiting for you NOW.
We know what we're doing — our previous launch of Spin Rewriter 13 brought in over $282,000 in just 5 days.
Your subscribers will LOVE you for telling them about Spin Rewriter.
You will make 50% recurring affiliate commissions on every sale — for life!
We're also going to run retargeting/remarketing campaigns to all potential customers through Google Ads and Facebook Ads in order to further maximize your conversions and profits.
And don't forget: All your leads are FOREVER HARD-CODED to your affiliate ID!
You get 50% Recurring Affiliate Commissions on the entire funnel — FOREVER.
Yes, this also includes ALL upsells, downsells and future rebills.
Join us for the Spin Rewriter 14 launch — and don't forget: We are always here to support those who support us! In other words, we always reciprocate.
See you on the JV page,
Aaron Sustar
$5,400 In JV Prizes!
6th PLACE: Kindle Oasis or $300
7th PLACE: Apple AirPods or $200
8th PLACE:$100 Gift Card or$100
9th PLACE: $75 Gift Card or $75
10th PLACE: $50 Gift Card or $50
There are absolutely NO minimum requirements for any of these prizes.
We're confident about our product, our salespage and our funnel. And we are definitely confident about the fact that you guys will make a killing with us!

2nd Place
$2000
Airfare Around the World

1st Place
$3000
Hotel Stay in the Maldives
Email Swipe - Just Copy & Paste
Hey guys,
First off, a quick question:
What's the number one thing we need online?
For websites, for links and for rankings?
I'll tell you:
Content.
The more content you have, the better you can rank, the more traffic you get.
As long as that content meets a certain standard.
That's where most article spinners (and even some writers) fall down. They turn out trash. Anyone can see it was automated.
And when Google sees that, that's it. You're out.
But there's a spinner that is different — because it comes with a TWIST.
A spinner that delivers content that you can put next to a $7 article and not be able to tell which is which.
And it can create 500 articles like that in just 45 seconds.
Watch it happen here:
[YOUR LINK]
I know you've seen spinners before.
But you haven't seen one like THIS.
Spin Rewriter is the go-to spinner of choice for half the internet marketing industry. In fact, it's got over 181,000 users. It's been around for years, constantly developed and updated. It integrates with damn near every SEO tool available.
Why is it so popular?
Because it's the only one that comes with Emulated Natural Language.
When you go check out the sales page, you might notice that Aaron, the creator, has a bit of a funny accent.
That's because he's Slovenian. He had to learn English as a second language.
And that's given him the kind of understanding of the mechanics that most native speakers don't have.
We can speak English great, but when someone talks to us about noun cases and verb declensions, your eyes kind of gloss over.
But for Aaron, these things are parts of a machine.
And he was able to build this machine with his spinning algorithm.
This means Spin Rewriter knows when you mean 'book' as in 'novel' or book as in 'reserve', and it adds the right synonyms. This means it can rewrite entire sentences.
It can even create whole new paragraphs.
Which is how it produces content that isn't just unique, it's human-quality.
Someone reads your spun article, they'll think a human wrote it.
But look, I get that sounds a bit too-good-to-be-true.
Really, to see just how good Spin Rewriter is, you need to try it out.
And during this launch, you can. For free.
Aaron's offering a 5-day free trial. You won't pay anything -- nada, zilch, squat -- for 5 days. After that, it's a heavily discounted annual rate.
You don't think Spin Rewriter lives up to the promise? Just cancel the account.
But I'm willing to bet you're going to be just as impressed as I am.
Get your free account here:
[YOUR LINK]
Cheers,
[YOUR NAME]
Hey guys,
Is it possible for 181,000 people to be wrong?
Because that's how many people have used Spin Rewriter.
(I mean, even a bit more than that. But I can't blame Aaron for getting bored counting when he got that high.)
This isn't some fly-by-night spinning tool. This is the market leader.
For the next couple of days, you can get a free trial to find out why:
[YOUR LINK]
It's not a secret I think Spin Rewriter is the best out there.
But don't just take my word for it.
It's helped Rod create hundreds of articles with little or no rewriting:
[Rod Davison quote: Testimonial-1-Rod-Davison.png — or plain text quote below]
"Spin Rewriter has greatly increased my productivity. I do a lot of content marketing, and being able to spin into unique articles without having to do much if any rewriting has made my process so much faster and efficient. If you are not using the power of Spin Rewriter in your business you owe it to yourself to give it a try."
It's cut Tim's content costs by 90%:
[Tim Beachum quote: Testimonial-2-Tim-Beachum.png — or plain text quote below]
"Spin Rewriter is extremely easy to use, and the quality is the best available on the market… PERIOD!!! Even if you are new to marketing, you know that content is a major cornerstone. We use to spend thousands of dollars having content developed. Using Spin Rewriter has cut our costs by 90%. The best part is we did not have to sacrifice quality in order to increase production."
It's one of Dan's core set:
[Dan Thompson quote: Testimonial-3-Dan-Thompson.png — or plain text quote below]
"Spin Rewriter was one of the first marketing tools I ever bought – it's the only marketing tool that I've stuck with over the past year and a half. Aside from competition & link analysis tools (MOZ, Majestic, Ahrefs & SEMrush) its the only product you really NEED to get yourself started. I use it weekly and would highly recommend it!"
Michael was burned by other spinners, but Spin Rewriter restored his faith:
[Michael O'Donnel quote: Testimonial-4-Michael-ODonnel.png — or plain text quote below]
"I purchased The Best Spinner first and used it for a few days before refunding my money because it just wasn't as easy as advertised. I almost called it quits until I found Spin Rewriter and I was amazed at how simple the software was and the quality of the spins produced. You just won yourself a long time customer. Thanks!"
Mike's saved thousands of hours:
[Mike Mallery quote: Testimonial-5-Mike-Mallery.png — or plain text quote below]
"Spin Rewriter has saved me hundreds, if not thousands of hours. I have had articles and content that needed to be pushed and published to thousands of locations. With Spin Rewriter, with a few clicks, I was given thousands of unique articles in a matter of minutes. The time saved by using Spin Rewriter has been invaluable."
Kevin's a big fan of how widely the API is supported:
[Kevin Hauff quote: Testimonial-6-Kevin-Hauff.png — or plain text quote below]
"I love that it integrates with most software on the market. I have tried all of the spinners out there and nothing compares to Spin Rewriter! It is by far the easiest to use, most powerful spinner that provides the best results on the market."
[YOUR LINK]
These are just a few of the people who have found that Spin Rewriter put their business into overdrive.
You can join them.
And you can try it out for free, by looking at this page now:
[YOUR LINK]
Cheers,
[YOUR NAME]
They say nothing good comes for free…
But they're wrong:
[YOUR LINK]
Spin Rewriter is going to make all your content problems VANISH.
There is simply no easier or better-value way to create articles than this.
Hire writers? They're unreliable and the costs mount up fast.
Use a non-ENL spinner? The content they produce is unreadable. No one — including Google — is ever going to believe it's not auto-generated. You end up spending hours rewriting the mess.
With Spin Rewriter, it's high quality every time.
Pure natural language.
Have a look at the examples here, you're going to be blown away:
[YOUR LINK]
And you shouldn't just see this as a way of getting the content you need easier.
Maybe now with Spin Rewriter, you can finally create enough content to manage a couple of PBN sites.
Imagine being able to generate enough high-quality articles to support a network of 50 sites!
Imagine being able to support dozens more blogs.
Imagine never having to worry about Google deindexing them for poor content, because it just looks so natural.
Other spinners promise this. Spin Rewriter delivers.
Which is why so many people use it:
[YOUR LINK]
Look, you can believe me or not.
That's your call.
But right now, it makes no sense not to try it for yourself.
You can get access for five days for FREE.
Yeah, free. Not 'guaranteed' kind of free. 'FREE' kind of free. Pay-absolutely-nothing-and-still-get-the-tool kind of free.
Sign up for one of the (heavily discounted) annual plans, and you can try Spin Rewriter out for 5 days without paying a cent.
That shows real confidence in a product.
But this deal won't last forever.
In fact, it's only lasting a couple more days.
So go here now, and see for yourself:
[YOUR LINK]
Cheers,
[YOUR NAME]
Brand new biz idea
I want to share a business idea with you.
One that's easy, quick and doesn't need a load of stupid-expensive software.
In fact, all you need is Spin Rewriter, and you can get that at a huge discount here:
[YOUR LINK]
Here's the thing:
Everyone needs content. No argument there.
And 'everyone' doesn't just mean online marketers. These days, pretty much every business has a blog, and that means pretty much every business needs content for it.
Do they want to write it?
Uh… no 🙂
With Spin Rewriter, you can step in and do the job for them.
500 articles in 45 seconds, remember?
Let's say you spend a few seconds spinning the article and a few minutes checking it and touching it up.
Even if all you charge is $10/article (and some people charge far more) that's a ridiculous hourly rate.
Don't believe it'll be that fast? Then watch this:
[YOUR LINK]
I'm not going to say this was my idea.
Rebekah Richards does it…
[Rebekah Richards quote: Testimonial-1-Rebekah-Richards.png — or plain text quote below]
"I have several clients that I provide content for and they want to be completely hands off, so I find decent PLR and then have it re-written using Spin Rewriter. What a time saver from doing it myself and money saver from hiring a writer to rewrite it for me. I couldn't imagine doing my job without Spin Rewriter."
And so does Jarrett.
[Jarrett Holmes quote: Testimonial-2-Jarret-Holmes.png — or plain text quote below]
"It has helped me to get high quality content fast without having to outsource the spins. I used to spend hundreds a month just on getting article spins for all my client sites and SEO campaigns. It's very effective on getting amazing spun variations of highly relevant and high quality content quickly. You can also go back and use them again in the future since it archives them. I love that. (TIP) Spin 10 completely different titles with your articles for ultimate diversity!"
So does Sue.
[Sue from Scarborough Web Design quote: Testimonial-3-Sue-Scarborough-Web.png — or plain text quote below]
"It is so easy to use and super fast. I use Spin Rewriter when I am doing articles, blog posts and facebook posts for all of my clients. They are impressed and I look good, they have no idea how easy it all is because of Spin Rewriter :)"
As a business model, this works.
And right now, you can get the tool that makes it possible at a huge discount.
Watch the demo here.
Then start working out which businesses you're going to sell all your articles to:
[YOUR LINK]
Cheers,
[YOUR NAME]
Hey guys,
Remember — today, you can try Spin Rewriter out for free.
Tomorrow, it's back to the normal price.
[YOUR LINK]
If you want to create hundreds of high-quality, human-readable articles in 45 seconds whenever you need them…
If you want to have content on tap, as much as you want, whenever you need it…
Then let me be absolutely straight.
You NEED Spin Rewriter.
And it makes far more sense to get it today, the very last day that this discount's still on:
[YOUR LINK]
Here's 5 reasons you should be getting on this (one for each day of the free trial…)
The easiest ever spinning tool: Add your article, hit the button, decide how many variations you want. That's it.
Dozens of high-end features: Spin Rewriter keeps it simple, but that doesn't mean you're short of tools if you need them. Nested spinning, paragraph creation, Copyscape analysis — it's all here.
Sentence and paragraph-level spinning: Spin full sentences and even full paragraphs. Spin Rewriter is smart enough to understand meaning and generate whole new versions.
Create hundreds of variations in seconds: Literally hundreds, and literally seconds. Check out the demo video here.
Never be stuck for content again: With Spin Rewriter on your side, you'll never need to worry about getting content again.
[YOUR LINK]
But this is your last chance.
The offer's closing in just a few hours.
More than 181,000 people use this for their SEO, their blogs, their clients and their PBNs.
Are they all wrong? Of course not.
Time to find out what makes this so special:
[YOUR LINK]
Cheers,
[YOUR NAME]
Hey!
4 hours left, then you've lost your chance:
[YOUR LINK]
The Spin Rewriter 14 launch is shutting down in just a few hours.
Spin Rewriter's been the best spinner available since version 1.0 launched all the way back in 2011.
And since then, it's just kept getting better.
With this new version, you're getting:
1) The world's best spinning algorithm, able to produce content that reads like it was written by a human.
2) A huge increase in the amount of content you can produce. Because you don't need to rewrite every article, you can run far more blogs and get far more traffic from now on.
3) You can automatically pull relevant images and videos straight into your articles.
4) The ability to spin full sentences and paragraphs.
5) The ability to automatically write new summarized paragraphs, on its own, for article uniqueness that no other tool can even comprehend.
6) The most widely supported API in the SEO industry: huge numbers of tools let you plug Spin Rewriter straight in.
7) Unlimited numbers of spun articles: no '50 articles a month' or whatever other spinners might offer. With Spin Rewriter, you can spin as many as you want.
Have a look at the demo here:
[YOUR LINK]
But more importantly, you're getting a tool that's here for the long haul.
We all know a lot of marketing tools appear in a blaze of hype and then just fade away.
Spin Rewriter's been here for years. It's consistently updated. It's consistently supported.
And it's consistently upgraded. Eventually we'll see v14, v15, v16 and so on, all with better spinning and more features.
And if you get in now, you'll get all those upgrades for free.
This is a tool you'll still be using years from now. And you'll be amazed at the amount of time it'll save you:
[YOUR LINK]
But remember, we're down to the last 4 hours.
After that, the price goes up.
Right now, not only can you lock in a discount, but you get a five-day free trial to go with it.
So watch the video here, and sign up now:
[YOUR LINK]
Cheers,
[YOUR NAME]
Affiliate Terms & Conditions
Please carefully read the rules before joining this program. You agree that you are NOT allowed to use the following promotional methods if approved for this affiliate program. Doing so may result in you being terminated from the affiliate program and forfeiting any outstanding commissions.
1. Don't send Spam or using safe lists of any kind
2. When promoting, you are NOT ALLOWED to use the product name as a "name" in your emails.
3. Cash rebates, cash backs, gift cards or physical product incentives etc to people who buy through your affiliate link are not permitted.
4. Using negative words such as 'scam' in any promotional campaign is NOT allowed.
5. Don't misrepresent our product/offer
6. Affiliates cannot create social media pages with product name or brand name. Anyone found using "brand name", "website name" or "product images" on their Facebook Fan-page or other social platforms to promote the product without permission will be banned immediately.
7. You cannot earn commissions on your own purchase.
8. Vendor reserves the right to terminate any affiliate if found to be breaking any rules and using black-hat marketing practices to drive sales or for any other reason.
Always adhere to these FTC guidelines when promoting our products and services. https://www.ftc.gov/tips-advice/business-center/advertising-and-marketing