Launching Tuesday February 28th @ 9:00am On

| 50% Commissions
JV Page
Spreadsheet Templates Mastery
Earn up to $190 per customer
Launch Date / Time
February
th
28
Tue @ 9:00am EST
February
th
28
Tue @ 9:00am EST
START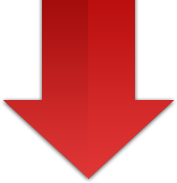 December
st
31
Wed @ 7:00pm EST
END
About The Product
THIS IS A HUGE OPPORTUNITY FOR YOUR CUSTOMERS!
So many people struggle to get a real business going on Etsy selling printables. There are two problems with this. One – the competition is way too crazy, and you have to price your printables low to be competitive. The result is extreme difficulty making any good money on the platform.
So I did some research and came up with something much better – sell spreadsheet templates.
This takes more effort, but also can bring in huge profits. There is much less competition and prices are higher. It's quite reasonable to create a 5 figure business selling spreadsheet templates. A good number of Etsy shops are selling 6 figures each year.
All that is missing for your customers to jump into this great opportunity is proper training. And guess what…
I am a renowned world wide expert. My training surpasses nearly everything else out there because I trained people in Excel for over 20 years and have authored numerous books on using spreadsheets.
Are you ready to make great money promoting a unique and fresh product to your customers? Then hop on board. This is going to be huge!
50% commission thru the full funnel. Earn up to $180 per customer
Get Your Affiliate Link Here
$250 In JV Prizes!
You must earn at least the same amount in commissions as the prize money.
If not you will be paid an amount that equals the commissions you earned.
Affiliate Terms & Conditions
Please carefully read the rules before joining this program. You agree that you are NOT allowed to use the following promotional methods if approved for this affiliate program. Doing so may result in you being terminated from the affiliate program and forfeiting any outstanding commissions.
1. Don't send Spam or using safe lists of any kind
2. When promoting, you are NOT ALLOWED to use the product name as a "name" in your emails.
3. Cash rebates, cash backs, gift cards or physical product incentives etc to people who buy through your affiliate link are not permitted.
4. Using negative words such as 'scam' in any promotional campaign is NOT allowed.
5. Don't misrepresent our product/offer
6. Affiliates cannot create social media pages with product name or brand name. Anyone found using "brand name", "website name" or "product images" on their Facebook Fan-page or other social platforms to promote the product without permission will be banned immediately.
7. You cannot earn commissions on your own purchase.
8. Vendor reserves the right to terminate any affiliate if found to be breaking any rules and using black-hat marketing practices to drive sales or for any other reason.
Always adhere to these FTC guidelines when promoting our products and services. https://www.ftc.gov/tips-advice/business-center/advertising-and-marketing