Launching Wednesday February 15th @ 12:00am On

| 50% Commissions
JV Page
The Wholesale Formula
1) A Well-Oiled, 7-Figure Marketing Machine
TWF came into fruition when my business partner Dan and I learned Jeff Walker's Product Launch Formula. Jeff's program became the foundation of how we did most of our business, including how we'd promote our program The Wholesale Formula. Since learning his sales methods and applying them to our businesses, we've sold over $36 million on Amazon and done over $25 million in sales of TWF. Combined, we've sold over $61 million worth of stuff on the internet since 2015… These days, we still learn closely from Jeff as part of his mastermind and understand the strategies that allow us to consistently achieve 7-figure launches with unprecedented EPLs around $104.
2) Get Paid What You Deserve
When it comes to commission, we don't mess around. Instead of spending money and time on coming up with crazy prizes that may or may not appeal to you, we guarantee you something that will…. Money. That's what we're all here for anyway, right? We pay above industry standard because we value our affiliate partners and want them to be rewarded for the hard work they put into helping more people. In 2022, the price of enrollment in The Wholesale Formula increased to $2,997, which means you'll earn at least $1,498.50 per sale (and more on payment plans).
3) We'll Make It Easy For You
Don't know the first thing about selling on Amazon? No problem… You don't need to! We'll give you everything you need so you can promote The Wholesale Formula with confidence that you are truly helping people change their lives. Our Affiliate Support Team will arm you with tons of resources and tell you exactly what to do and when to do it to make the most out of your time and effort in promoting this launch. Some of the things we provide our affiliate partners with are: 1) a guide of what TWF is about, what it teaches, and why it works, 2) a list of everything included in enrollment of TWF and all our bonuses, 3) customer FAQs and how to overcome objections, 4) affiliate partner FAQs, 5) a detailed schedule of what to promote and when to promote it, 6) your own affiliate portal login where you can track your leads and sales, 6) hundreds of TWF testimonials at your disposal, 7) graphics, branding, logos, pictures, and much, much more. We don't just leave you hanging or expect you to 'figure it out' all on your own. Our team will update you daily throughout the launch and is here to answer questions anytime you have them. You'll have our complete support.
4) Help People Achieve The Life They've Always Dreamed Of
The Wholesale Formula actually works. And no, not just for people already running e-com businesses. Anyone, no matter their background, can go through our training program and build a business that works for them. A business that creates true passive income, allows them to quit their job, work from home, outsource the day-to-day, and escape the binds of working to make someone else rich. Click here to see what some of our students have to say about how TWF changed their lives.
Launch Date / Time
February
th
15
Wed @ 12:00am EST
February
th
15
Wed @ 12:00am EST
START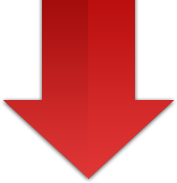 December
st
31
Wed @ 7:00pm EST
END
About The Product
In 2011, Dan and Dylan started selling on Amazon with nothing more than a credit card with a $600 limit because that's all they had.
Through FBA, the duo figured out how to copy the same business model used by multi-billion dollar retailers like Walmart and Costco, but from the comfort of their own homes... They called it Reverse Sourcing Wholesale.
Watch the video to learn more about the Reverse Sourcing Wholesale model taught inside The Wholesale Formula.
Get Your Affiliate Link Here
Affiliate Terms & Conditions
Please carefully read the rules before joining this program. You agree that you are NOT allowed to use the following promotional methods if approved for this affiliate program. Doing so may result in you being terminated from the affiliate program and forfeiting any outstanding commissions.
1. Don't send Spam or using safe lists of any kind
2. When promoting, you are NOT ALLOWED to use the product name as a "name" in your emails.
3. Cash rebates, cash backs, gift cards or physical product incentives etc to people who buy through your affiliate link are not permitted.
4. Using negative words such as 'scam' in any promotional campaign is NOT allowed.
5. Don't misrepresent our product/offer
6. Affiliates cannot create social media pages with product name or brand name. Anyone found using "brand name", "website name" or "product images" on their Facebook Fan-page or other social platforms to promote the product without permission will be banned immediately.
7. You cannot earn commissions on your own purchase.
8. Vendor reserves the right to terminate any affiliate if found to be breaking any rules and using black-hat marketing practices to drive sales or for any other reason.
Always adhere to these FTC guidelines when promoting our products and services. https://www.ftc.gov/tips-advice/business-center/advertising-and-marketing