Launching Saturday February 18th @ 11:00am On

| 50% Commissions
JV Page
WordPress Tutorial Videos
Launch Date / Time
February
th
18
Sat @ 11:00am EST
February
th
18
Sat @ 11:00am EST
START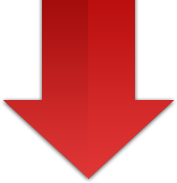 December
st
31
Wed @ 7:00pm EST
END
About The Product
Are you struggling to deal with the technical side of your online business?
If you or people you know are having to pay out fees to manage the technical tasks of an online business then what you are about to read on this page will BLOW YOUR MIND!
WRONG NOTION #1 – Running Your Own Online Business Is Too Techie For The Novice or Newbie
Unless you are trying to be the next Mark Zuckerburg or Steve Jobs, running your own online business doesn't require more than just knowing a little about a few pieces of software.
What – You are not a Programmer!!?? No Big Deal!!
If you know what programs and software to use AND how to use them then you will not need to know or have any programming or coding skills at all.
WRONG NOTION #2 – You Need To Hire A Webmaster To Handle All The Technical Stuff
While hiring someone to do the work for you.., will save you time (If You Can Afford It),
if you do not know how to do the work yourself then..
1. The person you hire can easily be robbing you blind AND not doing what needs to be done.
2. You will forever be enslaved to the people you hire and having to pay whatever they demand otherwise your business will stop when they leave.
So What Is The Answer To Managing All The Technical Stuff For Your Online Business?
WebMaster Videos is your Genie In A Bottle, Your Big Red EASY Button..
WebMaster Videos IS YOUR ANSWER!!
Don't Miss This Launch
Get In Touch
Affiliate Terms & Conditions
Please carefully read the rules before joining this program. You agree that you are NOT allowed to use the following promotional methods if approved for this affiliate program. Doing so may result in you being terminated from the affiliate program and forfeiting any outstanding commissions.
1. Don't send Spam or using safe lists of any kind
2. When promoting, you are NOT ALLOWED to use the product name as a "name" in your emails.
3. Cash rebates, cash backs, gift cards or physical product incentives etc to people who buy through your affiliate link are not permitted.
4. Using negative words such as 'scam' in any promotional campaign is NOT allowed.
5. Don't misrepresent our product/offer
6. Affiliates cannot create social media pages with product name or brand name. Anyone found using "brand name", "website name" or "product images" on their Facebook Fan-page or other social platforms to promote the product without permission will be banned immediately.
7. You cannot earn commissions on your own purchase.
8. Vendor reserves the right to terminate any affiliate if found to be breaking any rules and using black-hat marketing practices to drive sales or for any other reason.
Always adhere to these FTC guidelines when promoting our products and services. https://www.ftc.gov/tips-advice/business-center/advertising-and-marketing